Downloads
If you are an International customer and can not access the App from Google Play, or to download the latest Android 10 version or older versions of the GarageMax App,
click here
or click the Downloads tab above.
GarageMax Instructions
Part I. Connect the GarageMax App to the GarageMax Receiver
Before you enter your garage, perform the following steps from the comfort of your home.
Install the GarageMax App on your Androids,iPhones, and Apple Watch.
Plug the power adapter into an outlet. To make the GarageMax Receiver "ready-to-pair", hold the button for 4 seconds and then release. When you release the button the LED inside the receiver's case will start blinking once every 1 second.
Open the GarageMax App and click the garage button. The GarageMax App will provide a 6-digit PIN/passcode.



You can pair a total of 8 Androids and iPhones to your GarageMax Receiver. All of your pre-existing remotes and your wall switch will continue to function normally.
Part II. Wire the GarageMax Receiver to your Garage Door Opener
Connect the GarageMax receiver's RED (+) wire and WHITE (-) wire to the same two terminals that connect to your wall switch . Usually the terminals or the existing wires will be white and red (if not red then blue, or black, or striped). The photos below show the terminals BEFORE connecting the receiver's wires.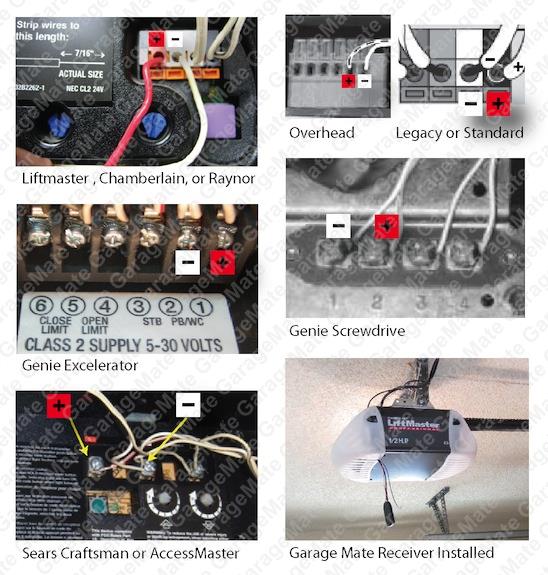 The terminals are designed to connect multiple wires. It may help to note that on some garage door openers the terminal for the white wire is known as "COM".
Do not leave any of the original wires disconnected from the garage door opener and visually check that no wires are accidentally shorting.
Plug the GarageMax Receiver into your ceiling outlet. GarageMax is ready for use, test opening/closing of your garage door by pressing the blue button.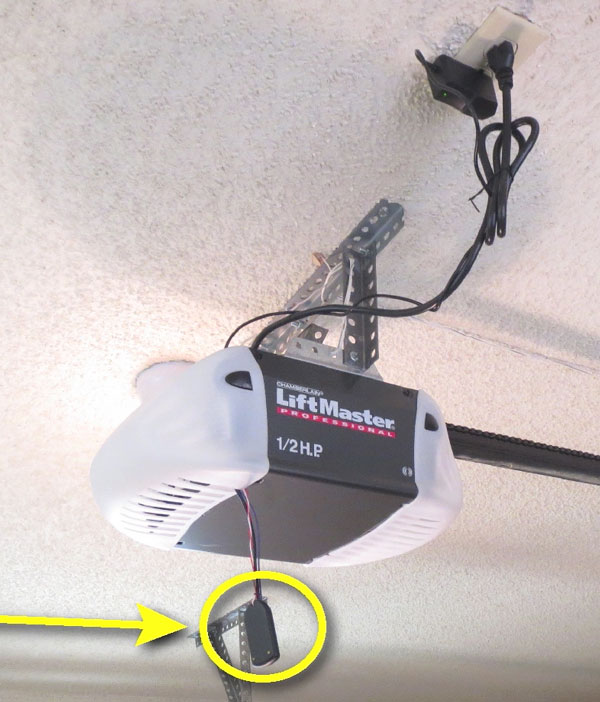 The photo above is an earlier black model of the GarageMax Receiver.
For more wiring photos, click here.
Questions? e-mail info@bluemate.com, or call (415) 994-0330